George Carlin offered his suggestions, in his stand-up routine and in his book Brain Droppings, about the nomenclature process in the papacy.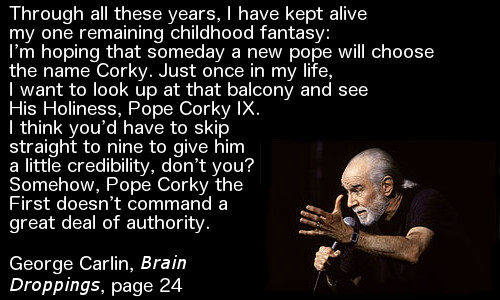 Through all these years, I have kept alive my one remaining childhood fantasy: I'm hoping that someday a new pope will choose the name Corky. Just once in my life, I want to look up at that balcony and see His Holiness, Pope Corky IX. I think you'd have to skip straight to nine to give him a little credibility, don't you? Somehow, Pope Corky the First doesn't command a great deal of authority. (Page 24)
New Pope, take the name Corky. Do it for George.