Eleven different actors have portrayed the character of the Doctor over the past forty-nine years on the BBC's Doctor Who. I haven't read anything to suggest that Matt Smith, who currently plays the eleventh Doctor, plans on leaving the show anytime soon, but last night's episode got me thinking about other people who might play the role.
For those not familiar with Doctor Who, the show has a brilliant way of explaining how multiple people can play the same character in succession over time, which is this: the Doctor's species, the Time Lords, are effectively immortal, although they can sustain fatal injuries. In the event of a mortal wound, however, they have the power to "regenerate," meaning they re-form themselves in a changed body. Since the show rebooted in 2005, three actors have played the role: Christopher Eccleston, David Tennant, and now Matt Smith. Each version of the Doctor tends to get his own story lines, but it is still the same character.
Last night's episode had a considerable amount of build-up, as it was the last episode to include the Doctor's companions Amy Pond and Rory Williams. Without giving any spoilers, let me just say it was heartbreaking, but not as heartbreaking as I feared it would be. The new companion, played by Jenna-Louise Coleman, has already appeared in one episode of the show, and will be returning around Christmas (possibly as a different character), when the show starts up again. Sources are saying that, once she joins the show full-time, the Doctor will be a "different man." Considering the way Amy and Rory exited the show (again, no spoilers!), that would not be surprising.
Sooner or later, Matt Smith will leave the show. The longest-serving actor in the role was Tom Baker, who played the part from 1974 to 1981. Matt Smith has only been on the show for two full seasons, so far. Two things that all eleven actors have had in common is that they have all been, first of all, actors, and second, white British guys. I cannot fathom a Doctor who wasn't British (seriously, America, if you try to re-make Doctor Who here, I will do something rash), but what if the Doctor regenerated as someone other than a white dude? After all, one of Matt Smith's first lines as the newly-regenerated Doctor was to lament that he still wasn't a ginger. Based on the past three actors, the Doctor needs a frenetic, occasionally goofy manner that belies a deep intelligence and an even deeper malaise, clearly born of more than 1,200 years of traveling both space and time. Here are a few ideas I just pulled out of somewhere, and you have to admit, any of these people would probably rock.
This guy just seems so obvious to me as the Doctor, I'm not even sure how to explain it. He played a drag queen in Kinky Boots and a crime lord in Four Brothers, but it was his performance as the Operative in Serenity (here I go referencing Firefly again!) that makes him so obvious to me.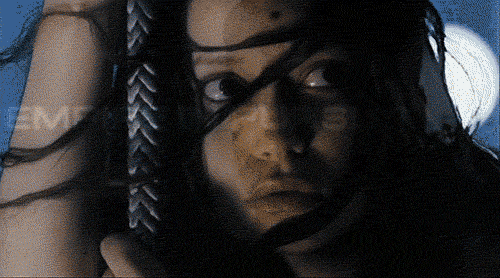 The Operative was brutal and uncompromising, but in his own twisted way, he was principled.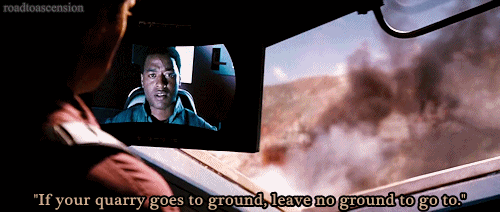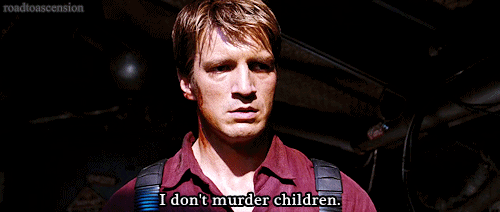 What made the performance so astounding was that, even though the film never asks us to excuse or forgive the Operative's many, many crimes, in the end you cannot help but pity him, just a little.
There is nothing left to see.
Natalie Mendoza, according to IMBD, was born in Hong Kong and raised in Southeast Asia, Australia, New York City, and the UK. Her best-known role was as Juno, the seemingly-hapless group leader in the British horror film The Descent, where she leads a group of her friends into a cavern system in "Appalachia" somewhere, and bad things happen. (If you're planning on watching any of these clips, I should mention that this is an extremely unpleasant movie, even by horror film standards. It's not Hostel, but still.)
I don't know much about her other work, but I could easily see her matching the Doctor's wit and world-weariness.
He played Moses, the hero of Attack the Block. He's probably a bit young to play the Doctor–he looks like he's 16-17 years old–but he portrayed the most amazing character development in a highly-underrated film. Moses starts out as a garden-variety street thug, but Boyega and the script show that he is not only a profoundly deep character, but also the moral center of the whole story.
Shauna Macdonald:
The star of The Descent, and also of its unforgivably sub-par sequel, she also played Sam Buxton on the British series Spooks (known in the U.S. as MI-5.) I couldn't find any good MI-5 clips, but here is her iconic scene from The Descent, where she channels Martin Sheen in Apocalypse Now:
And here's some behind-the-scenes from
The Descent Part 2
:
Also, I dig the accent.
I'm just gonna throw this one out there. I have no idea if she can act.
Dame Judi Dench:
Because (A) a guy can dream, and (B) why the hell not?
Honorable Mentions:
Summer Glau: She's actually from my hometown of San Antonio, but we know she can pull off a British accent from the Firefly episode "Shindig."
River Tam: [mimicing Badger's Cockney accent] Sure, I got a secret. More 'n one. Don't seem likely I tell 'em to you now, do it? Anyone off Titan colony knows better 'n to talk to strangers. You're talkin' loud enough for the both of us, though, ain't ya? I've met a dozen like you. Skipped off-home early. Minor graft jobs here and there. Spent some time in the lockdown, but less than you claim. And you're, what, a petty thief with delusions standing? Sad little king of a sad little hill.
Badger: Nice to see someone from the old homestead.
River Tam: Not really. Call me if anyone interesting shows up.
Badger: I like her.
Jayne: [Whispering to the crew after River leaves] That there – exactly the kind of diversion we could have used.
Also, Summer Glau as the Doctor would be awesome fun.
Nora-Jane Noone: Another actress from The Descent. She actually has "Doctor's companion" written all over her, but it would be interesting.
So yeah, that's all I've got for now.
UPDATE, February 9, 2013:
Two bits of awesomeness I have discovered since writing this post. First, this "alternate history" of the eleven women who have played the Doctor over the past fifty years (h/t Marc).
Second, this is from 2009, but it stars Rowan Atkinson as the Doctor (among others, but that's a surprise. Well worth the nearly-20-minute investment of time!) and the "Sofa of Reasonable Comfort."