no longer give huge gobs of money to anti-gay groups
, according to an advocacy group in Chicago.
Of course, it also turns out that the company's, ahem, charitable foundation, the WinShape Foundation, promoted a fundraiser for an anti-gay group earlier this week, according to The Advocate (h/t Louren).
This reminds me of all the times I have sworn that the chili cheeseburger in my hand is my last one before I start my diet and exercise regimen. (I say that a lot.) Chick-Fil-A will stop funding anti-gay groups, but they're just so damn tasty!!! (This is a fun metaphor.)
Allow me to give Chick-Fil-A the benefit of the doubt however, and presume that they really, really mean it this time, and they're really, really going to stop giving money to those anti-gay groups, you know, after this event is over. (To be fair, The Advocate reported that WinShape asked donors not to send checks to them, but directly to the Marriage and Family Foundation. Because telling people where to send their money is completely different from collecting it yourself, amirite?)
So Chick-Fil-A will stop giving money to these groups. Congratulations, Chick-Fil-A, you have taken your first step towards basic human decency.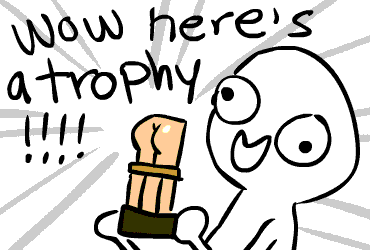 Do you want a cookie or something?
I'm serious. All you have done with this announcement is meet the baseline standard of common human decency. This does not make you a good company, nor does it make your leaders good people. I hesitate even to say it makes them "not-bad" people. Just as no one got major props for not clubbing baby seals anymore, all you get from me for this is a "well it's about damn time."
You've started to prove that you have the capacity to not be dicks (you're not there yet, though.) Now impress us.
Photo credit: 'Chick-Fil-A Fries' by J. Reed (Flickr) [CC-BY-SA-2.0], via Wikimedia Commons.
Chick-Fil-A apparently announced this week that it will