History turns to legend, and legends inevitably leave pieces of the truth behind.
Everyone who grew up in Texas, especially those like me who grew up in San Antonio, knows what happened at the Alamo 180 years ago today.
The Battle of the Alamo shaped our identity as Texans and helped to make this state, for both good and ill, what it is today. So remember the Alamo today, but also remember that history is more art than science—a human endeavor subject to our faulty memories and romanticized notions of the past.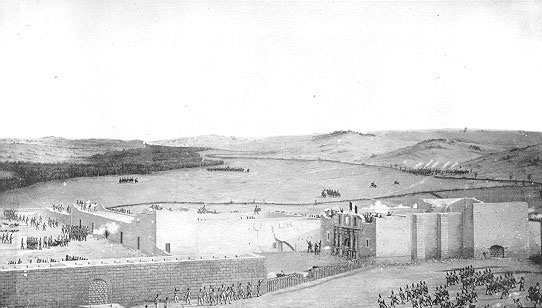 Nations, as well as individuals, are amenable for their acts to the public opinion of mankind. A statement of a part of our grievances is therefore submitted to an impartial world, in justification of the hazardous but unavoidable step now taken, of severing our political connection with the Mexican people, and assuming an independent attitude among the nations of the earth.

The Mexican government, by its colonization laws, invited and induced the Anglo American population of Texas to colonize its wilderness under the pledged faith of a written constitution, that they should continue to enjoy that constitutional liberty and republican government to which they had been habituated in the land of their birth, the United States of America.

In this expectation they have been cruelly disappointed, inasmuch as the Mexican nation has acquiesced to the late changes made in the government by General Antonio Lopez de Santa Anna, who, having overturned the constitution of his country, now offers, as the cruel alternative, either to abandon our homes, acquired by so many privations, or submit to the most intolerable of all tyranny, the combined despotism of the sword and the priesthood.

***

We, therefore, the delegates, with plenary powers, of the people of Texas, in solemn convention assembled, appealing to a candid world for the necessities of our condition, do hereby resolve and declare, that our political connection with the Mexican nation has forever ended, and that the people of Texas do now constitute a free, sovereign, and independent republic, and are fully invested with all the rights and attributes which properly belong to independent nations; and, conscious of the rectitude of our intentions, we fearlessly and confidently commit the issue to the supreme Arbiter of the destinies of nations.
– The Declaration of Independence Made by the Delegates of the People of Texas in General Convention, at Washington on March 2nd, 1836
---
Photo credit: Theodore Gentilz (Texas State Library) [Public domain], via Wikimedia Commons.